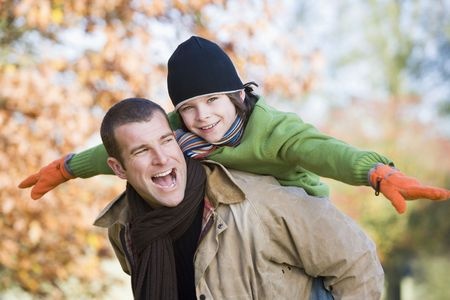 16 Feb

Custody, Parental Responsibility and Parenting Orders – what does it all mean?

I want custody of my child.

This is almost always one of the first things a new family law client will tell us when we meet them for the first time. However, what is often not realised is that according to the Family Law Act, there is not really such a thing as 'custody.'

Instead, the Act uses two terms that cover what is generally understood to be 'custody' of a child:
Parental responsibility
Parenting orders
This article will explain what these terms mean in family law proceedings.
Decision Making = Parental Responsibility
Section 61B of the Family Law Act 1975 (Cth)('the Act') defines parental responsibility in family law proceedings as "all the duties, powers, responsibilities and authority which, by law, parents have in relation to children". Simply stated, parental responsibility covers all of the significant decisions made about a child such as where they will live, where they will go to school and medical decisions.
The Act enshrines a presumption that both parents should share parental responsibility of their children who are under the age of 18.
The expectation of parental responsibility continues even after the parents have separated and are living apart.
Why?
Section 60CA of the Act directs that the Court must always ensure that the best interests of the child are the paramount consideration when making family law determinations. It has been a longstanding belief of the Court that it is in the best interests of the child for both parents to have shared parental responsibility of their child.
Therefore, in any Family Law proceedings, the starting point for parental responsibility is always that it is equally shared between both parents.
Shared responsibility can however be negated by a range of factors, including, but not limited to abuse and family violence.
'Custody' = Parenting Orders
It is a parenting order that dictates how much time a child will spend with each parent, and who the child will live with. When the court is deciding what arrangements to make in a parenting order it will take into account whether the presumption of equal shared parental responsibility applies.
The court will consider a variety of factors in making orders. Gender does not play a role in this determination. Fathers have the same rights as mothers do, and the factors such as violence and abuse apply equally to both men and women.
If the presumption applies, the court can then consider whether to make a parenting order for equal spend time, substantial and significant time or any other arrangement based on the best interest of the child.
If you would like assistance in a parenting matter please feel free to contact Steiner Legal and we will be happy to help.